I was on some planet far from Earth, perhaps in another galaxy, that was being invaded by aliens from another planet. There was a young woman on this planet, with special powers, who was to be the savior of the world. Somehow she transported to a region of space near the planet.
There in space, existed some type of starship that was being grown, similar to the ship Moya (from Farscape).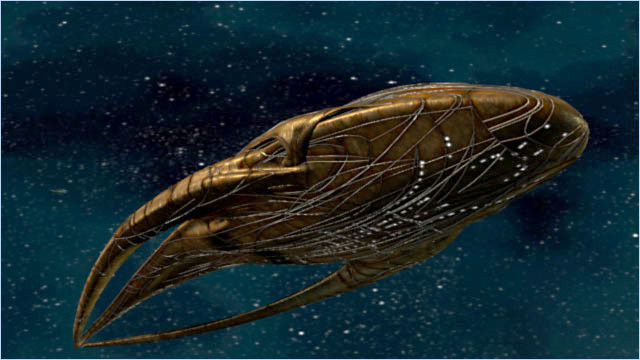 However, this ship was a light peach color, glowed a white/peach color, and was oriented from right-left (opposite the image). It was in the midst of its construction process, but almost complete. I saw a portion of the ship was growing rapidly in a curved fashion around the aft section. The end of this curved portion was sparkly, and very similar to a bundle of fiber optics. However, it was a fairly large bunch, and this portion was curved similar to taffy. There were nebulae, stars, and other space features all around.